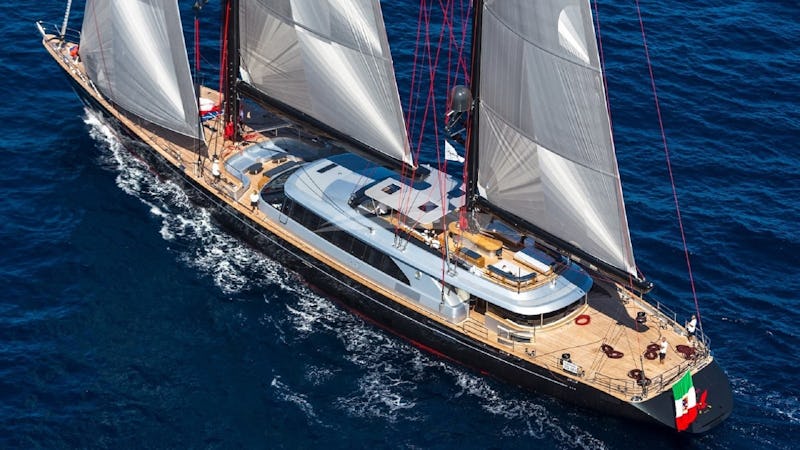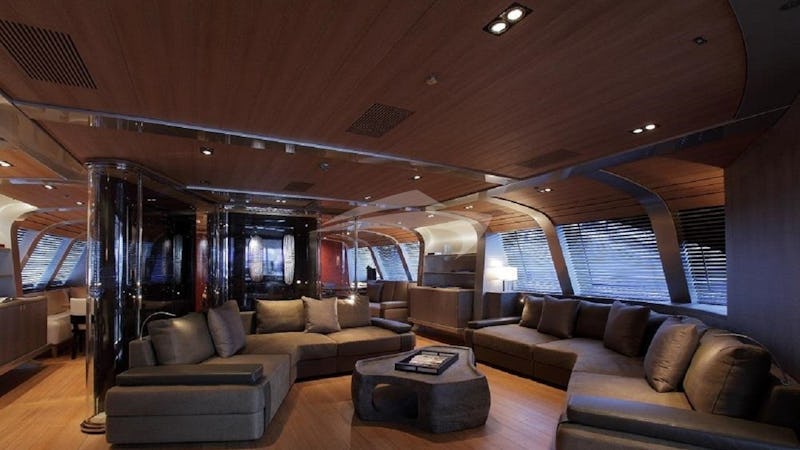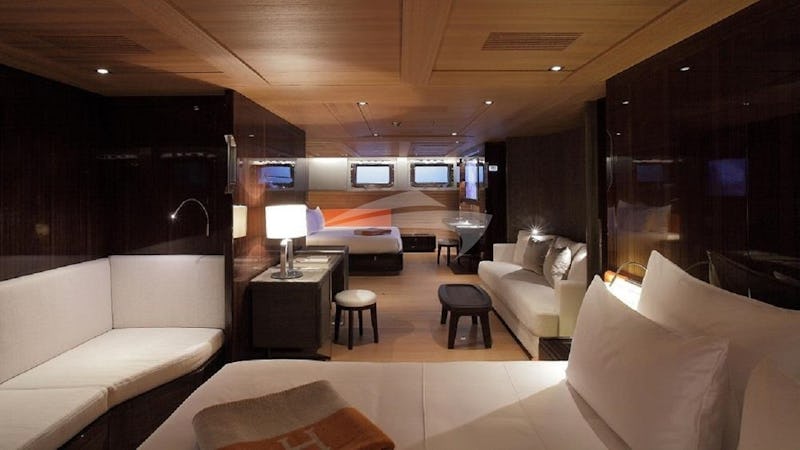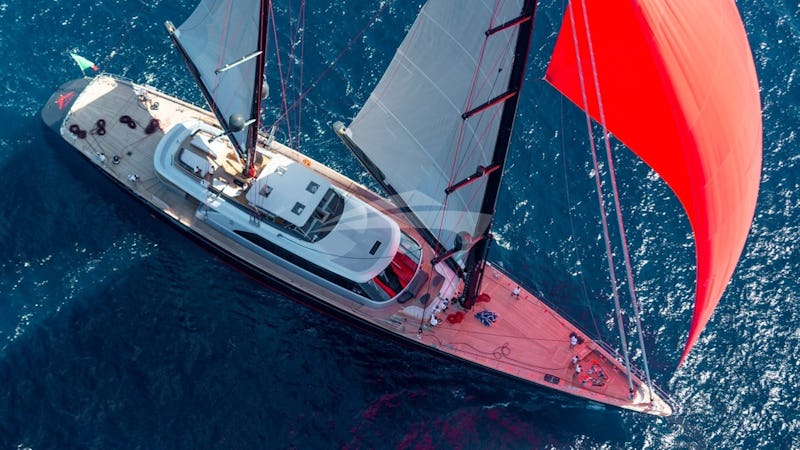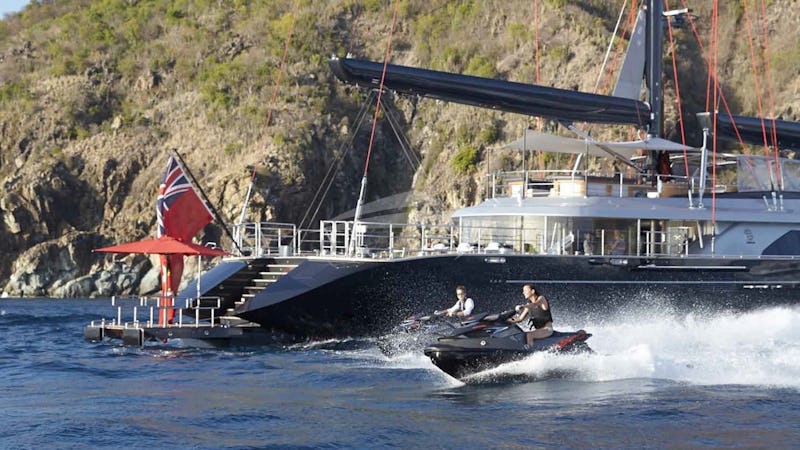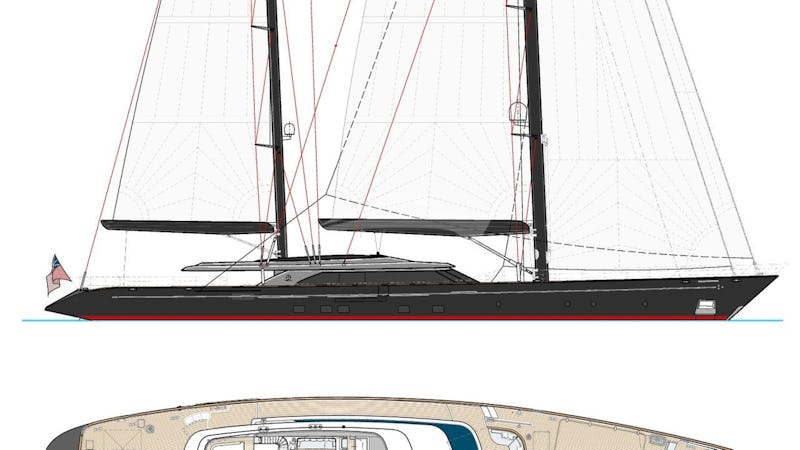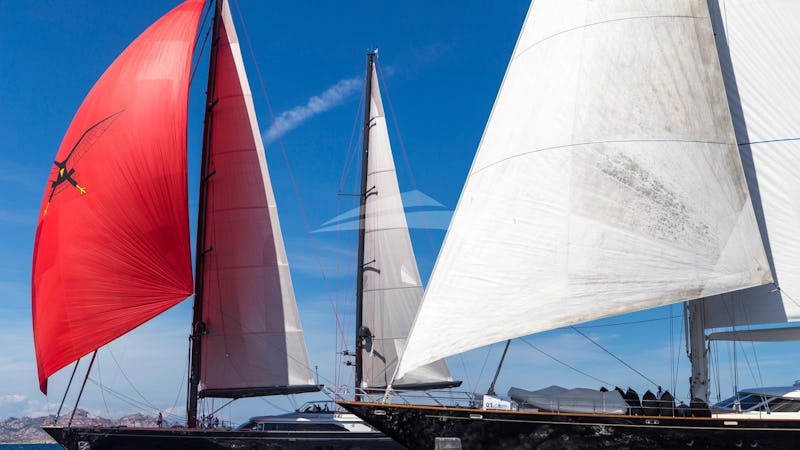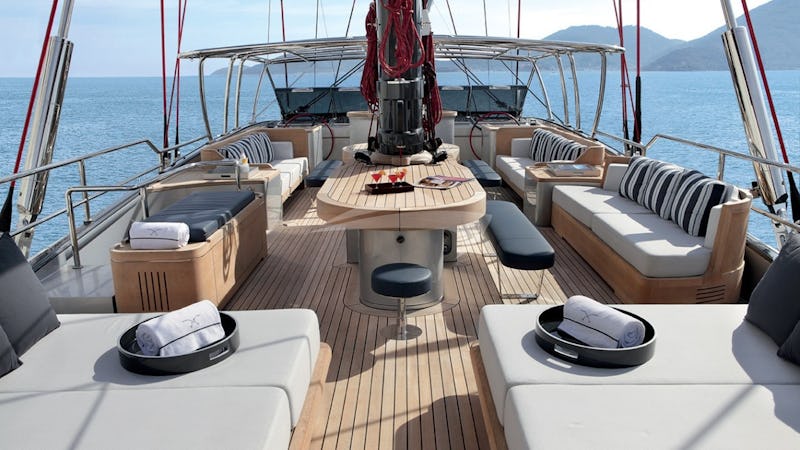 192 ft / 58.6 m
│
11 CREW
│
FROM €249,875
│
12 GUESTS
192ft (58.6m)

37ft 1in (11.3m)

13ft 9in (4.2m)

2013

Perini Navi

Perini Navi

12

Captain Henry Bardsley

2016

12.5kts (23kph)

None

Isle of Man

2 MTU 8V2000M72

No

No
Captain: Henry Bardsley
Originally from a coastal county in England, sailing has always been an integral part of Henry's life. Starting at the age of 6 years old in an Optimist, he has sailed throughout school and every holiday, eventually ended up as an RYA instructor teaching abroad.
Competitive by nature, he progressed into racing, competing on Lasers, 49's and a J80's. After completing a notable City & Guild's boatbuilding course, he proceeded into a career in Super yachts, which he has been in for 12 years.
Henry has been on board Seahawk for the last 5 years and was part of the build in Italy. He has cruised most of the Mediterranean, Caribbean, East Coast of America and South Pacific, Seahawk completing a full circumnavigation.
He is a fun & lively member of the crew. Henry will help make your dreams come true and without a doubt, day or night will be there to help in any possible way. Henry cannot wait to welcome you onboard!
First Officer: Mathew Dunn
Matt was born in Cape Town South Africa. He spent most of his time in South Africa living along the coast and ended as a safari guide before coming over to Europe for a short holiday. This all changed when he did his first of many Atlantic crossings he has now been in the yachting industry a number of years this being his third Perini. Quick with a smile or a helping hand he is at home both below and above the water. He is a keen fisherman and enjoys most water sports.
He looks forward to making your stay as memorable as possible and is happy to go the extra mile to do so.
Bosun: Craig Freeman (26)
Craig Is 26 and from Hamble in England. He has been on the water and around boats all his life, sailing and power boating on family boats since before he can remember. At the age of 11 Craig joined sea scouts where he learned a huge variety of skills and water sports including further sailing and kayaking which he progressed to the highest certificate in white water kayaking.
At 13 Craig started working for a local yacht charter company where he began to gain the marine maintenance knowledge that has helped him very well in his career to date. Continuing his love for the water and especially sailing, when Craig left school he got a job at a local rigging company which he warmed to very quickly and went hand in hand with a lot of sailing. After 7 years of rigging craig decided he wanted to continue his work in the marine world in warmer climates and joined yachting! Craig is now ¾ of the way towards his officer of the watch with the vision to become a captain.
He also has qualifications in sailing, diving, jet ski's, power boating and enjoys wakeboarding.
Deckhand: Stuart Coleman
Stuart was born and raised in a small seaside village in Cape Town, South Africa. Having been so close to the sea he became involved in many aspects of it from a young age. With a local surf spot on the daily journey to school, he was hooked on all things ocean. Stuart started sailing at age 10 at with his father's friends at the local yacht club as a keen and eager foredeck. He soon after moved to dinghy sailing as well to compliment his new found love for the sport. Stuart raced competitive in South Africa in multiple classes and eventually found him self venturing off to live and work at sea.
Stuart is very passionate about his hobbies and work and Becomes fully involved in what he sets his mind too. Stuart loves to share his experiences and ensure the guests have the most pleasant and enjoyable time possible.
Chief Engineer: Bent Anderson
Bent is a highly qualified Commercial Class 1 engineer with many years of experience in the Commercial Marine (both on and off shore), Cruise Ship and Yachting industries.
Having spent most of his childhood by the coast of Denmark, the sea is in his blood. Bent has had a vast and varied career which has included being a Superintendent for a large shipping company and a Chief Repair Engineer/Project Manager at a Danish shipyard and Project Manager for Interior engineering on new-build Cruise ships in Germany.
Moving into the mega yacht industry in 2007 and working aboard different yachts, has provided Bent with the opportunity of sharing his profound experience of engineering and looking after the safety of the yacht and all aboard.
Bent is a diligent and hugely professional engineer, with an enormous breadth of knowledge - guests can be assured of a safe and smooth stay on board S.Y Seahawk.
2nd Engineer: Jael Godin
Jaël , from New Brunswick, Canada, is no stranger to the ocean and spent many of his young years onboard his families fishing boat , which meant Jaël gained his sea legs at the young age of eleven.
He chose to pursue a career at sea and completed a degree in Marine Engineering at l'Institut Maritime du Quebec and worked on commercial vessels as a fourth engineer. After dedicating 6 months volunteering on Africa Mercy, a hospital boat that provided free medical care to remote areas, he decided to switch to a career in the yachting industry. Jaël's extensive experience on different types of vessels made the transition a smooth one.
He hopes to develop the skills and knowledge necessary to become a Chief Engineer. He enjoys the outdoors, fishing, snowboarding and riding motorcycles in his spare time.
Chief Stewardess: Keryn Rankin
Keryn has been sailing on Seahawk for over 18 months now and also hails from New Zealand. Prior to yachting, Keryn worked as a flight attendant for Emirates Airline. She has a keen passion for travel and has extensively seen the world over.
Being based in Dubai for this period, she then decided it was time for a change and transitioned her skills to the yachting industry.
Having worked on both motor and sailing yachts, she truly feels at home on the mighty Seahawk and is making the most of their world cruise. In her spare time Keryn is a keen diver and is hoping to complete her Yoga teacher-training course in the near future.
2nd Stewardess: Shannon Thomson (27)
Shannon, 27, born and raised in South Africa from a small fisherman town on the west coast of Cape Town.
Being raised by the ocean, she could swim before she could walk, which explains her love for the ocean. Diving, free diving, anything water based is her key to enjoyment. After following her passion in the beauty industry, Shannon moved to Cape Town to become a professional makeup artist. Working on television shows, fashions shows, magazines, weddings, along with having her personal business where she taught at a makeup college to the up and coming makeup artists.
Joining the yachting industry in 2013, she has the ambition to succeed anything she puts her mind to with the enjoyment of living a daring and exciting life.
Shannon's skills within the industry shine through her flair for table decorations, floral arrangements and her impeccable service etiquette.
Stewardess: Alexandra Walker
Alexandra has been fulfilling her passion for travel over the past three years since leaving her home country of England. She has lived and worked in various countries within Europe including her personal favorite, Italy.
Recently she has spent some time in South America volunteering for a local children's organization and learning Spanish before returning to her work on yachts.
Before leaving England, Alexandra worked in the motor industry for three years for the classic British car manufacturer Jaguar. The idea of combining this customer service knowledge with her love of travel brought her to working at sea.
Chef: Clinton Donohoe
Clinton is an enthusiastic and talented Chef, cooking to a Michelin star/fine dining standard. He is happy to provide tailored menus to suit individual clients. He has Extensive Asian cooking technique experience (Thai, Viet, Chinese) and also comprehensive training and experience in Italian cuisine including fresh pasta, gnocchi, risotto & gelato. Clinton has cooked aboard 70m yachts, private homes and ski chalets for discerning clientele. He is able to provide menus with wine pairings.
Outside of the galley Clinton enjoys Snowboarding, Live Music, AFL, Fishing, Restaurants, and Travel.
Reference January 2015:
- My client had super high expectations for this charter and it seems his expectations were exceeded.... He is a happy, happy man. "the trip was great. The captain and crew were world class. Location also exceeded expectation. Great job!"
I have no hesitation recommending Seahawk and would happily give you a reference if you need it.
Excellent job everybody.
Fakarava Summer 2016 Charter
"Our guests have just left the boat and they were very happy with the charter. They mentioned to be this one of the best charters they have ever done and would like to charter the boat again in future." "Many thanks for making this a terrific success. Another motor yacht man turned from the dark side!!"

Tahiti Summer 2016 Charter
Excellent service, excellent boat !!

Bluray library, Bluray player all cabins, Bluray player master cabin, Bluray player saloon, Cinema, Defibrillator, Games console, Indoor audio system, iPod dock, Media movie server, Outdoor audio system, Printer, Satellite phone, Satellite TV, TV all cabins, TV saloon, Wi-Fi, 19ft / 6.00m 0hp Pascoe, 30ft / 9.40m 0hp Novurania, Assorted water toys, Board games, Free weights, Jet skis multiple (standup), Paddleboards multiple, Wakeboard, Water skis - adult, Water skis - child, BBQ, Beach umbrella, Bicycles multiple, Book library, Exercise equipment, Special diets, Sun loungers, Swim platform
Not Insured, Crew certified, Diving by arrangement, Diving if accompanied, Diving if certified, Seabobs multiple, 6 Tanks, 6 BCs, 6 Regulators, RYA PWC,

RDV Diving Only

Owner may consider Dive Charter for experienced certified diver and with local dive instructor guide onboard at charterer expense subject to insurance company approval and waiver.